Small Changes at WONET: Exclusive Bath & Body Works Products at a New Level! 🌟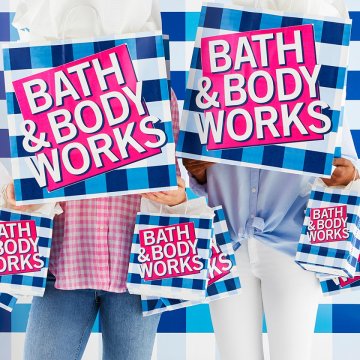 Welcome to our store, where you can enjoy an exclusive selection of Bath & Body Works products. We bring you exciting news - we've made subtle changes to our e-shop's design to provide you with an even better shopping experience!
The new design preserves the original charm you know and love. With the transition to a new platform, we've aimed to maintain a faithful resemblance to the old layout, making navigation and shopping more seamless for you.
If you're already a customer of ours, no need to worry! Your accounts remain untouched. However, for your security and convenience, to log in, you'll need to request a new password. Simply click on the "Forgot Password" option and follow the instructions.
Now, onto the exclusive perks we've prepared for you! For every registered customer who agrees to receive our newsletters, we've prepared a fantastic reward. Upon logging into your account, you'll instantly receive a 5% discount on your purchase. It's our small token of appreciation for your loyalty.
We hope that the new look and enhanced WONET e-shop align with your expectations. We're here for you and firmly believe that the new features and design will make ordering even more joyful. Thank you for your support, and we eagerly await your feedback!
WONET.